When I first met Malin and Olie, they were full of smiles and positive energy. And their whole wedding in a circle of friends happened to have the same good vibes. We met in the Palm beach harbour and took a Zephyr charter to enjoy beautiful surroundings while Malin and Olie said their YES on a floating pontoon in the middle of the greenery surrounded bay. It was one of those weddings when Covid changed plans and even if Malin and Olie couldn't spend their big day with their families, they've enjoyed every second of it.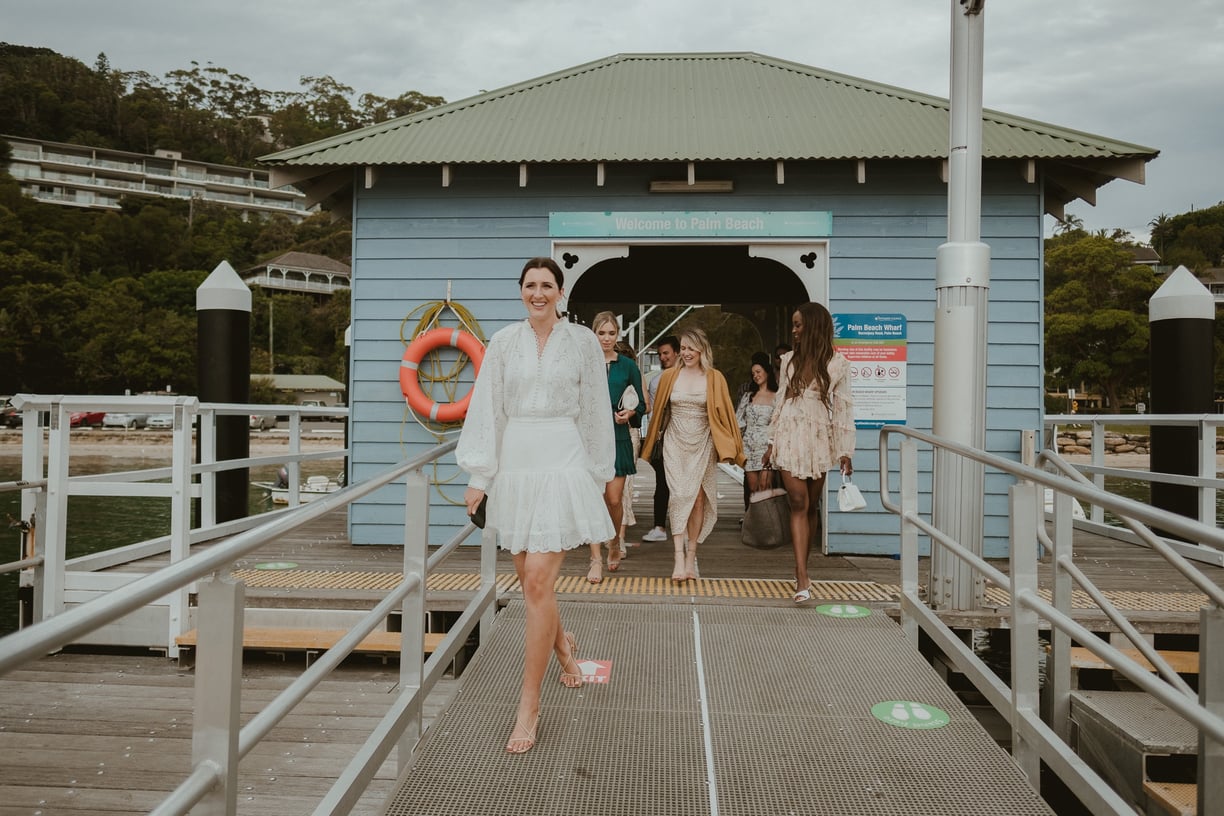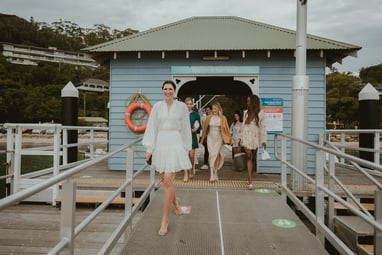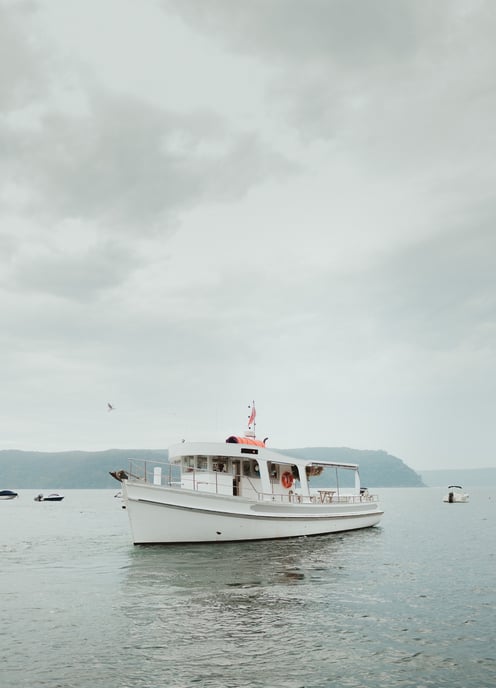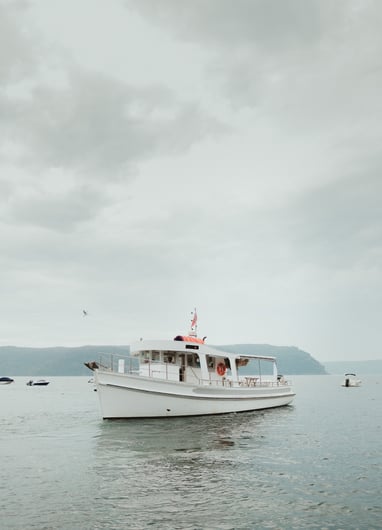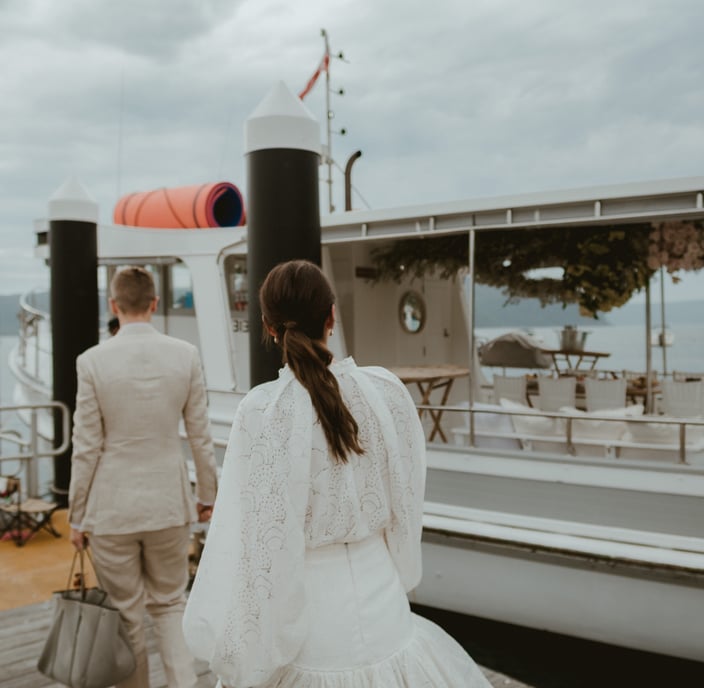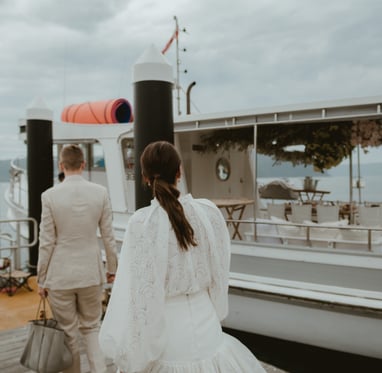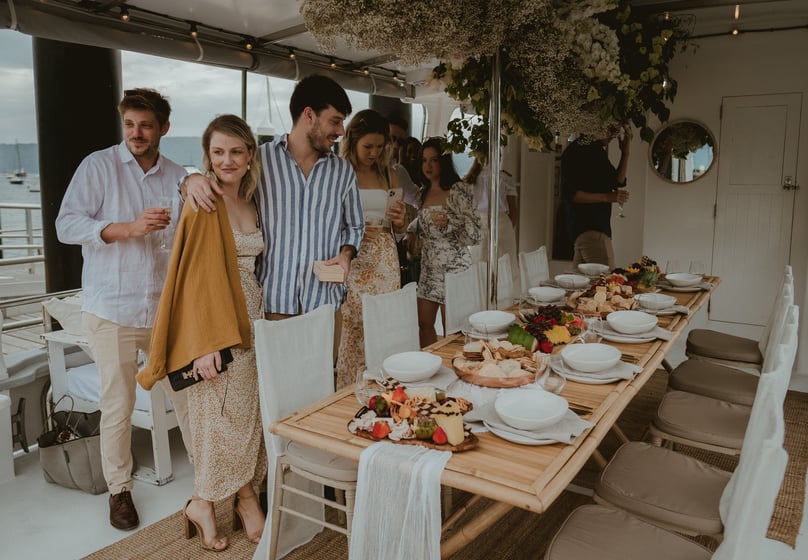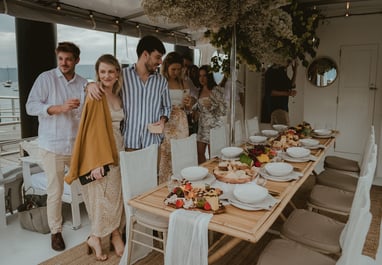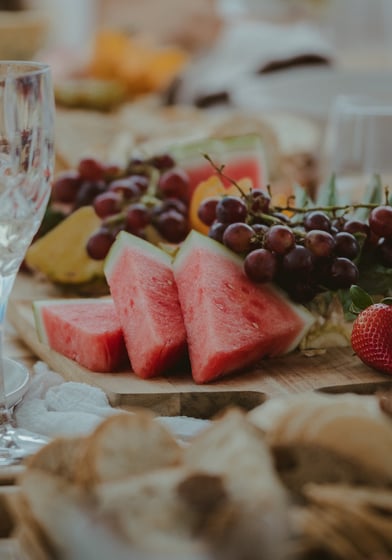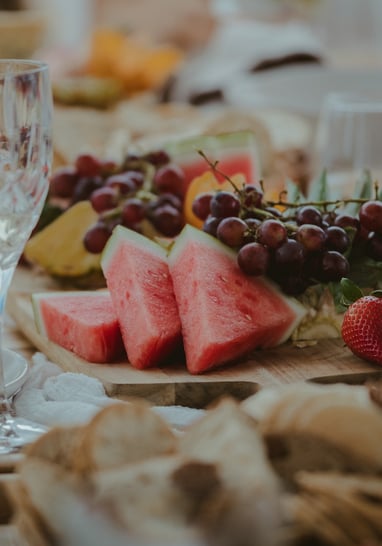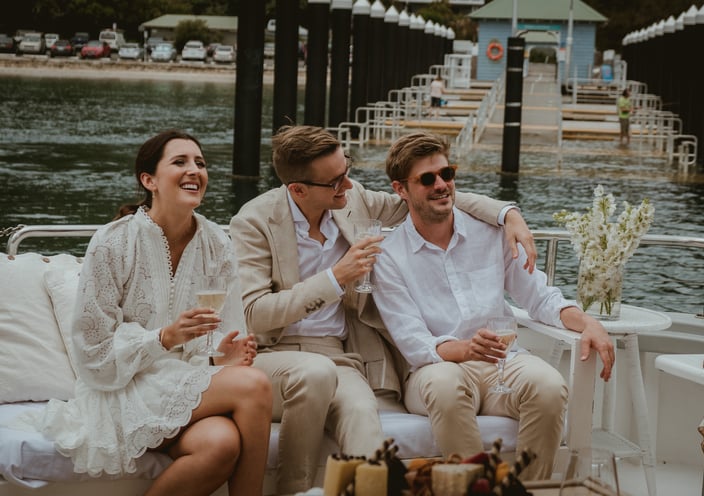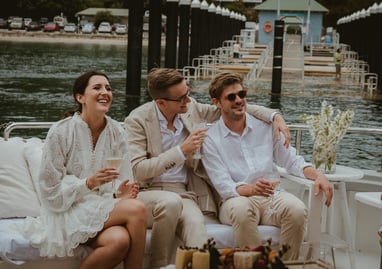 Everyone on board, time to go for a ride!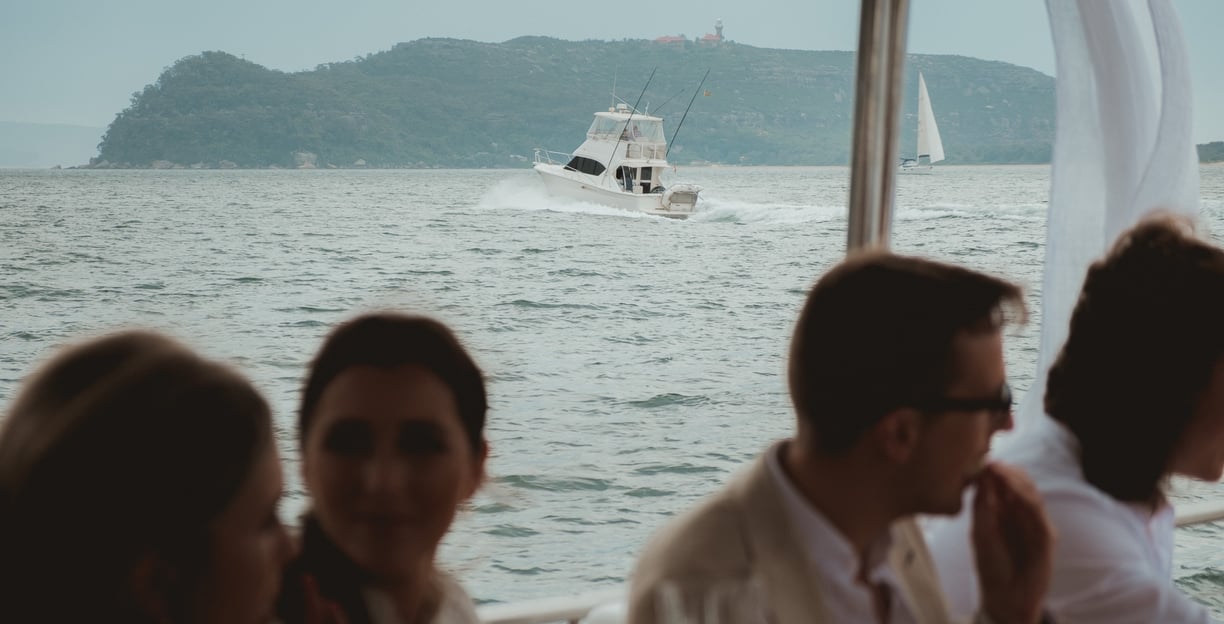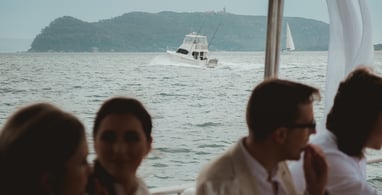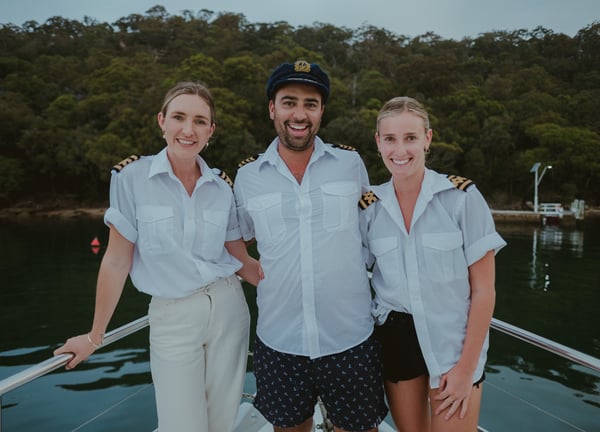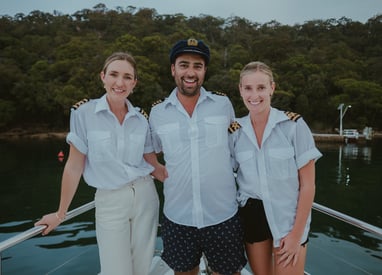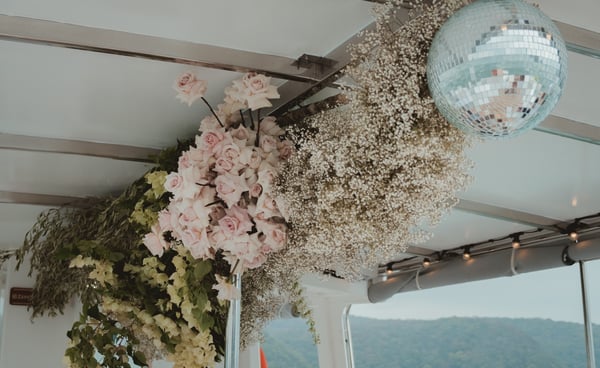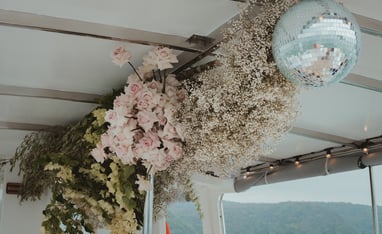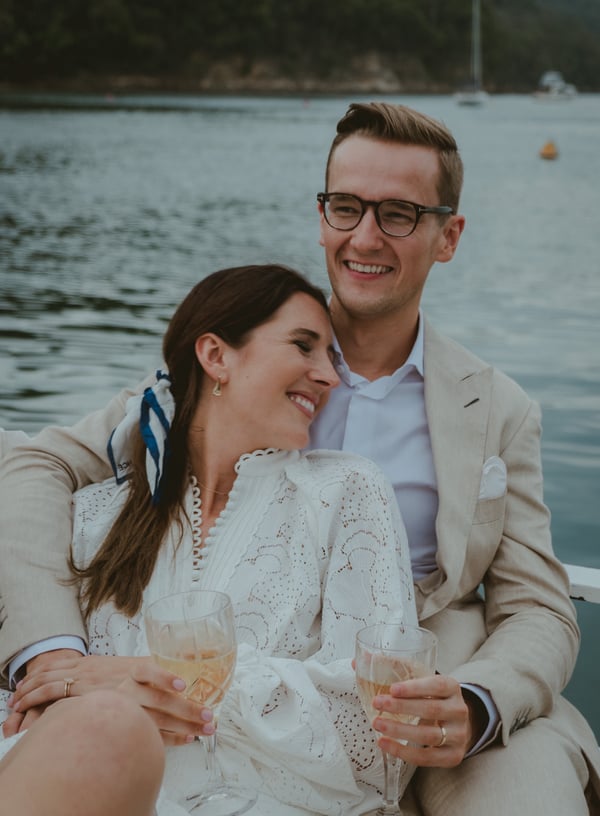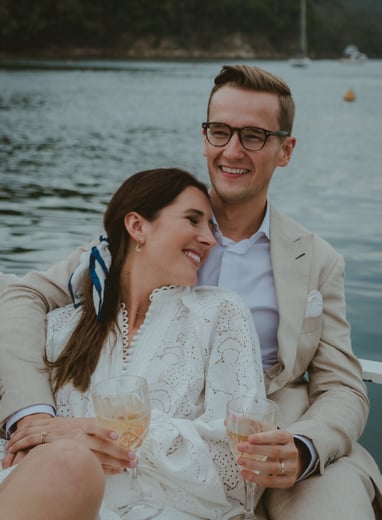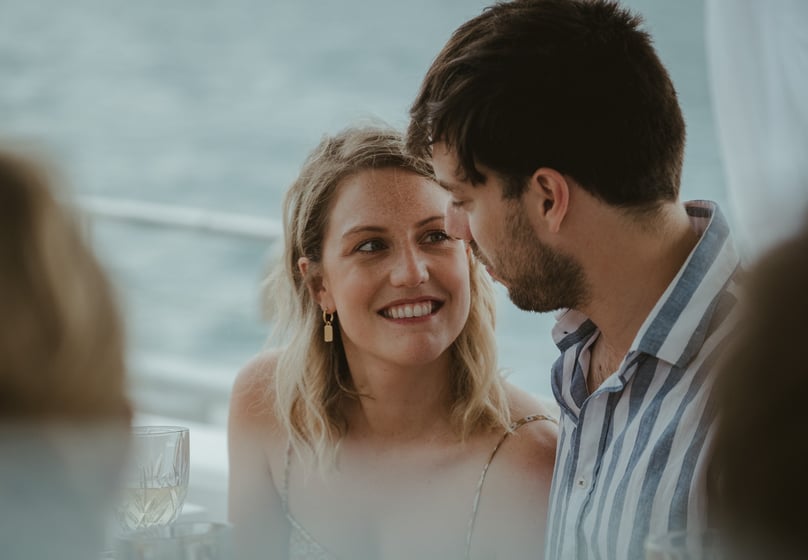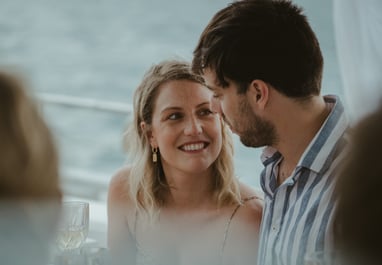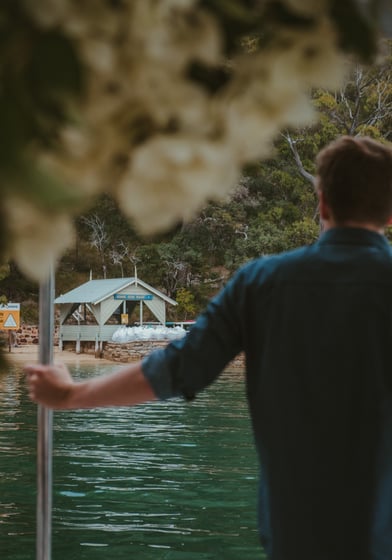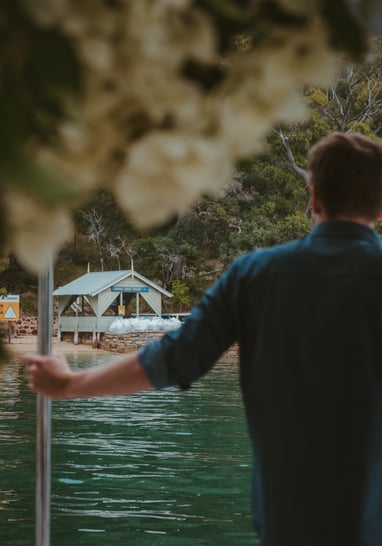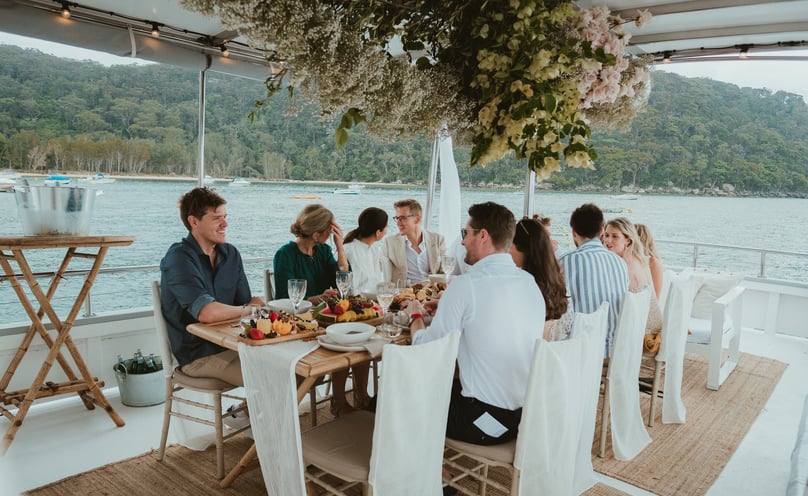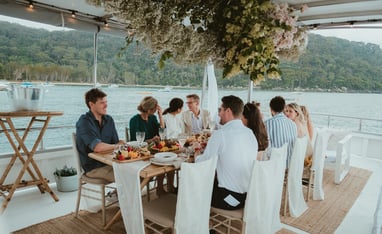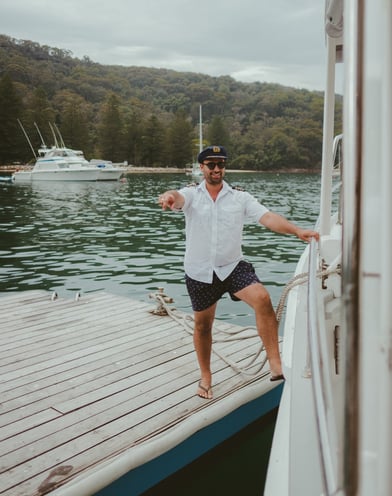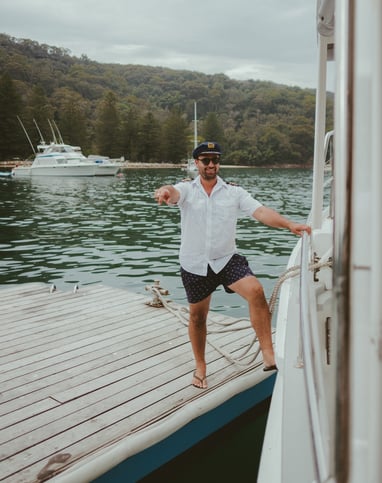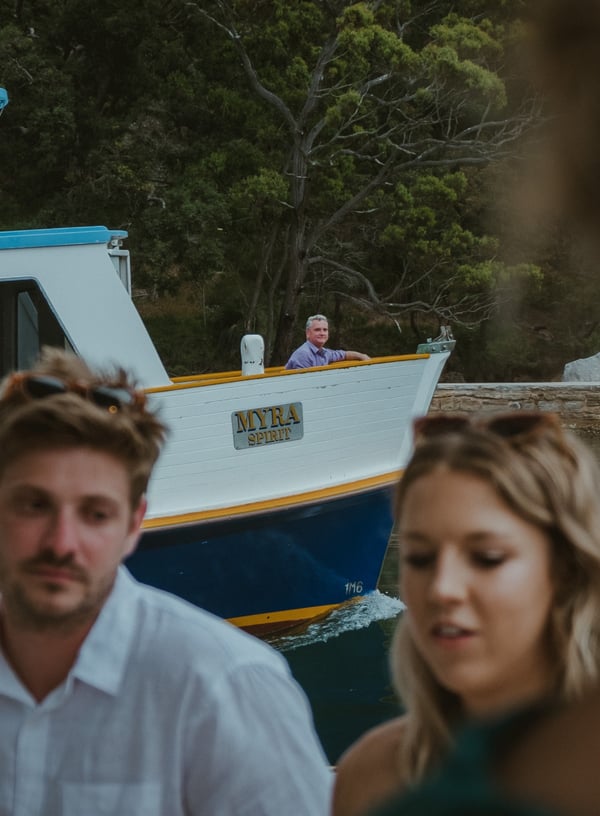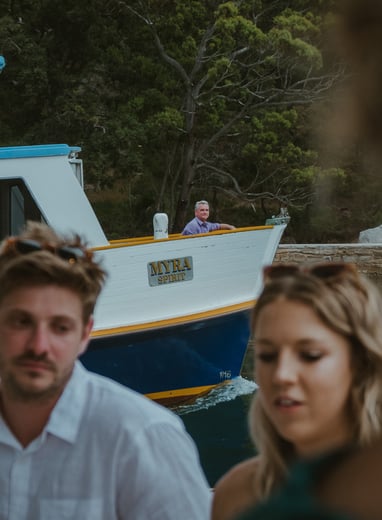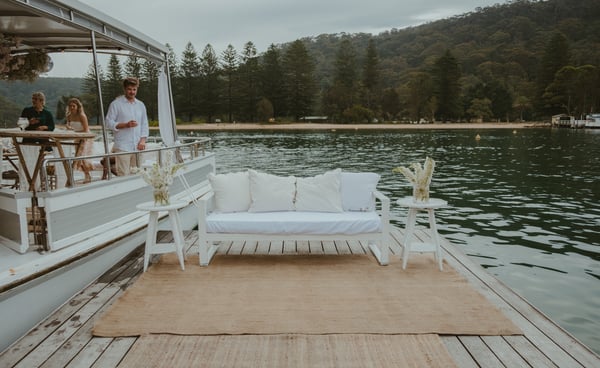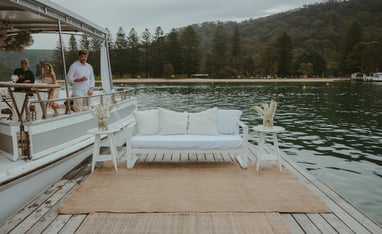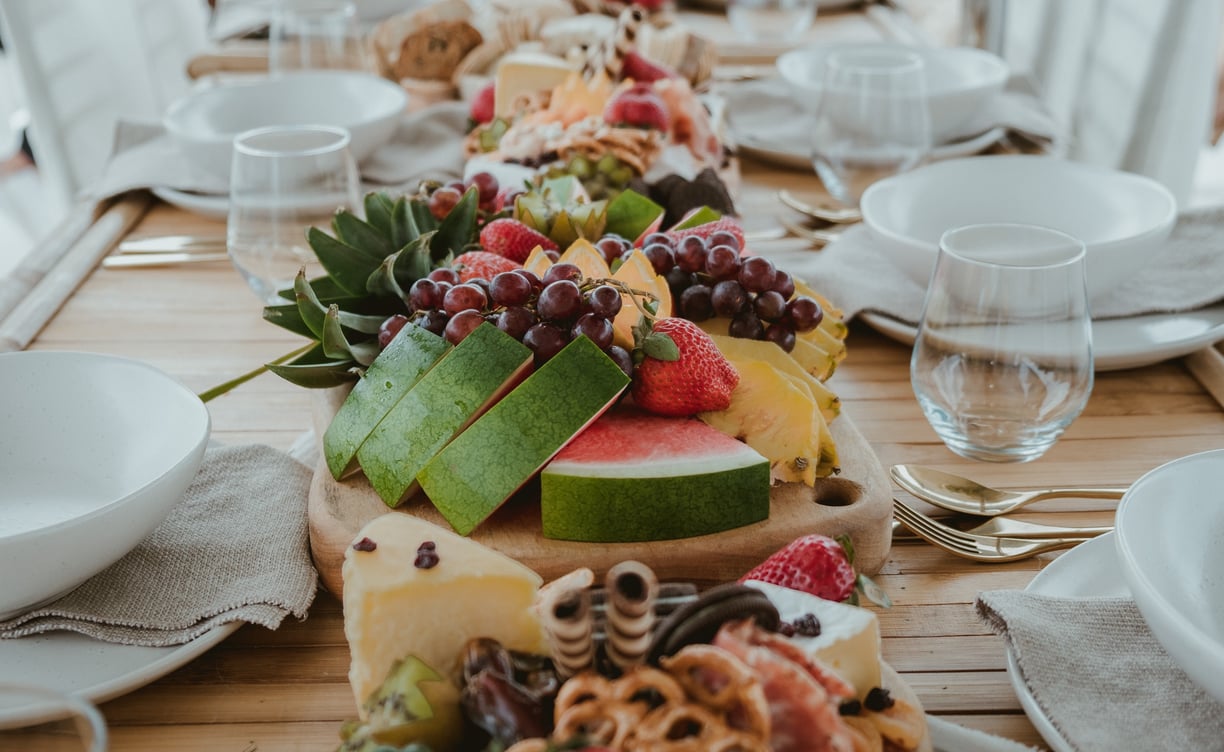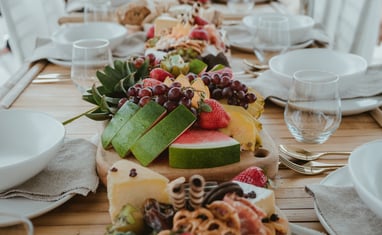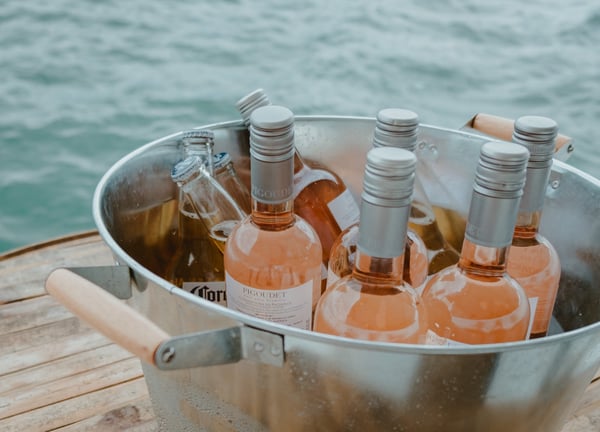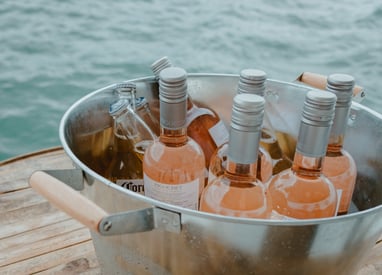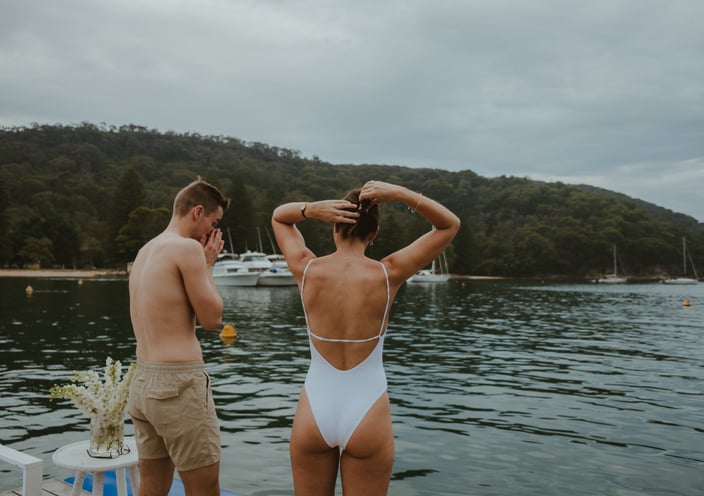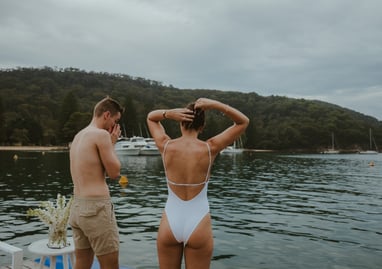 What boat wedding it would be without a proper dip! Groom and bride were the only brave ones.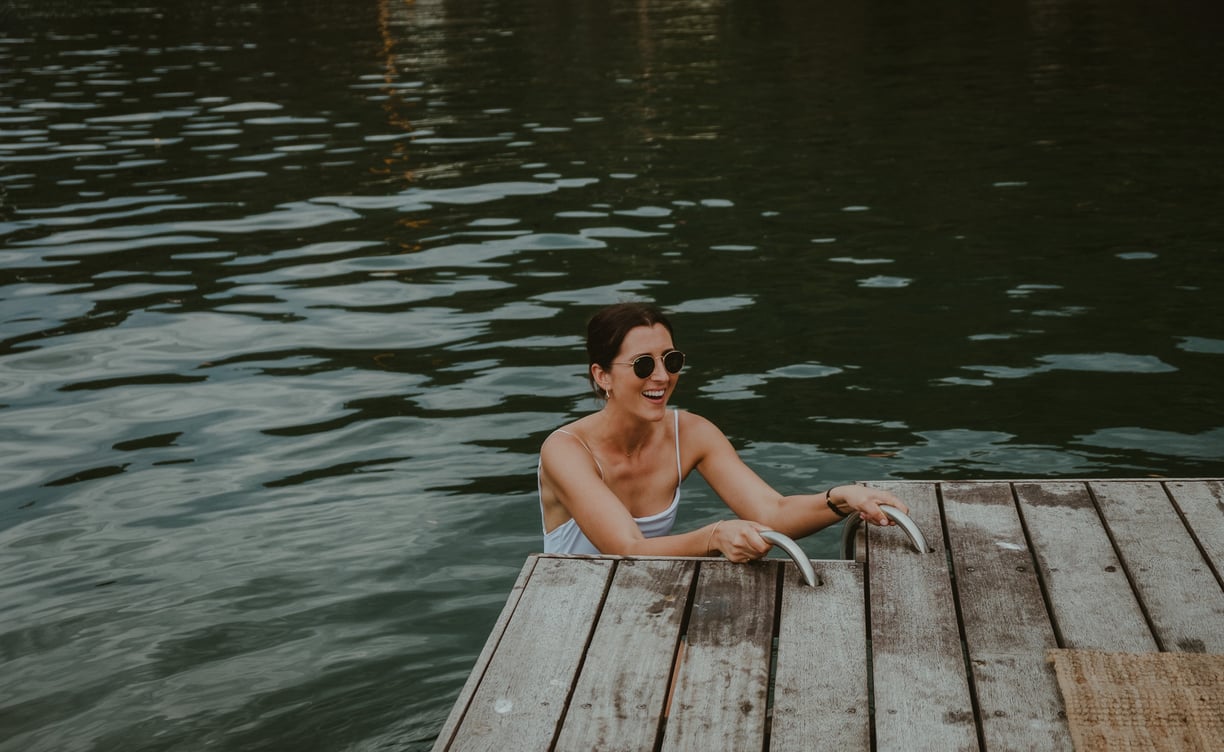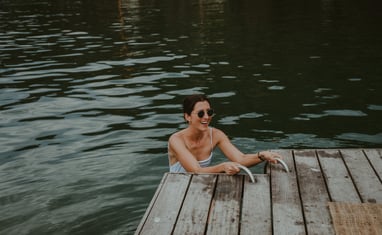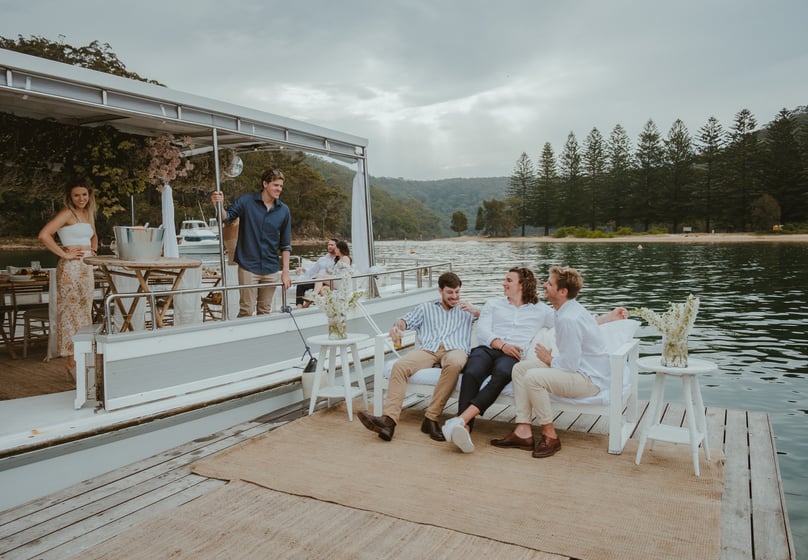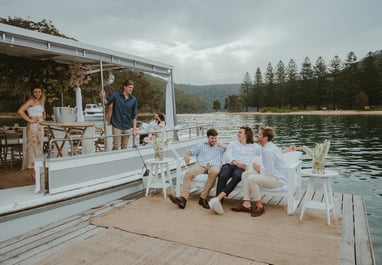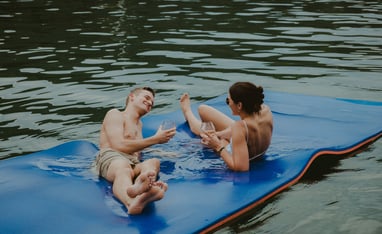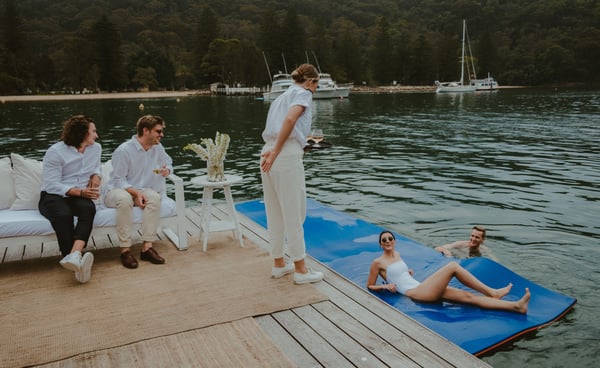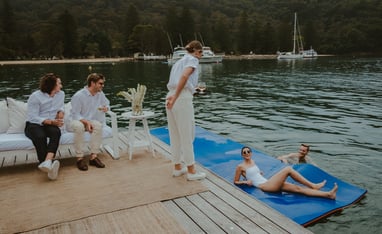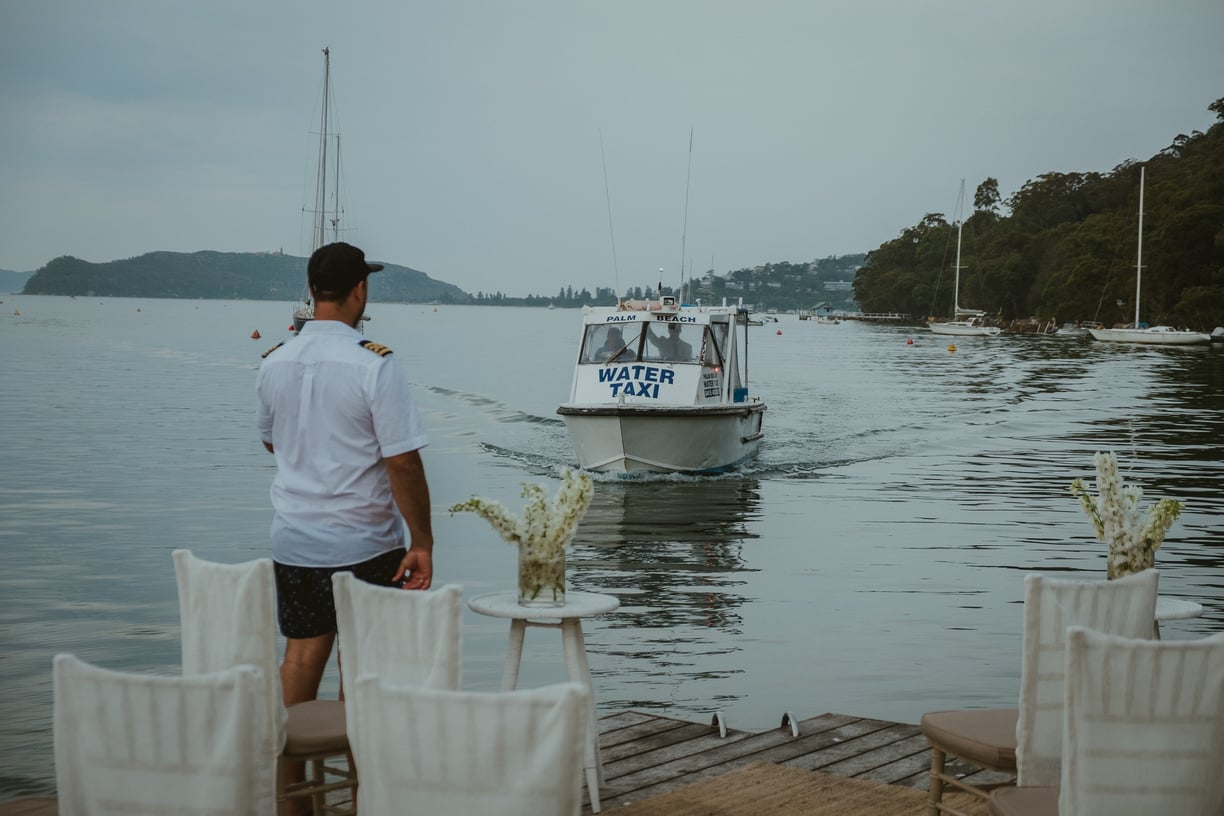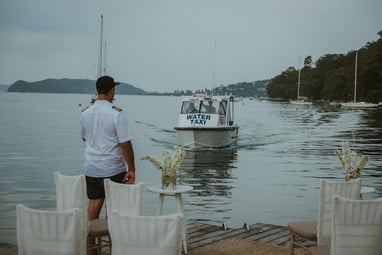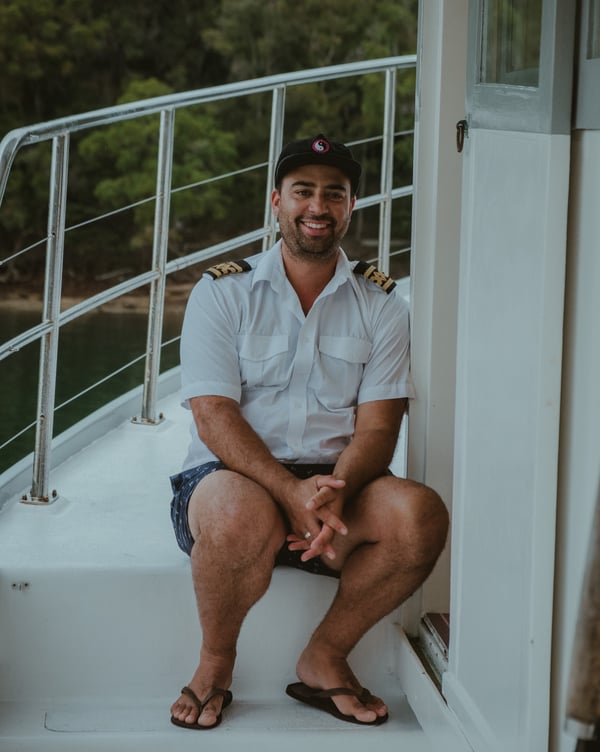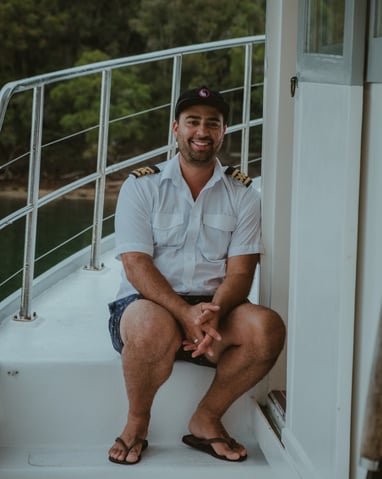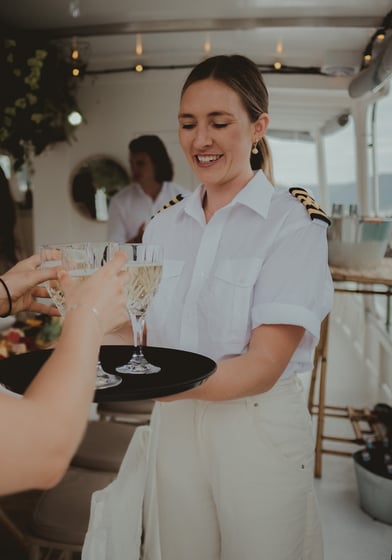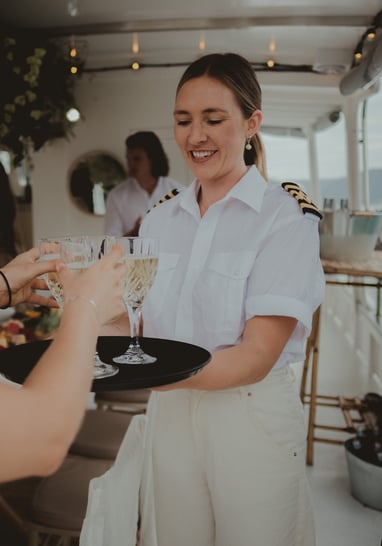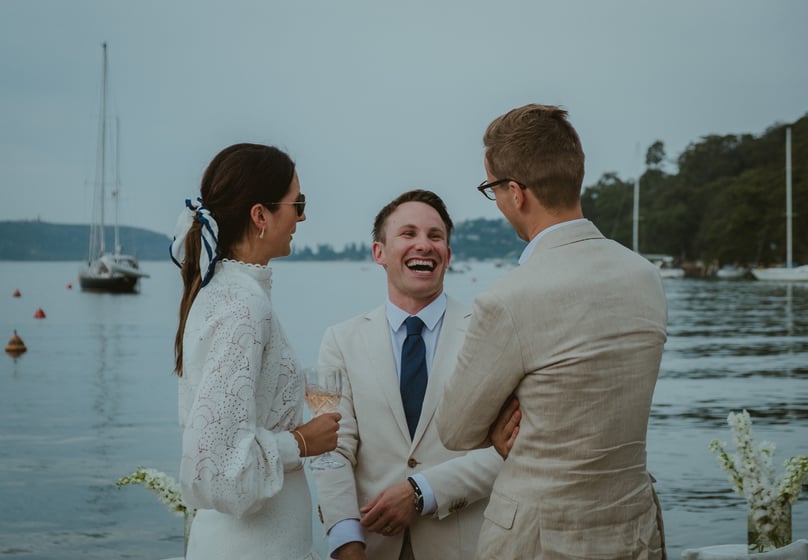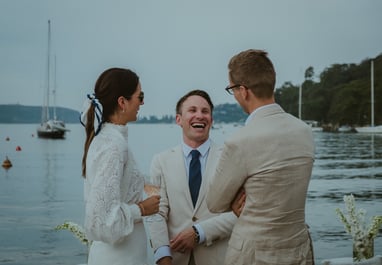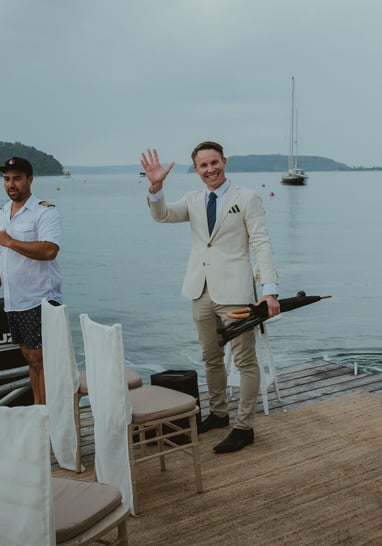 Celebrant on board, time to get the "serious stuff" done. In not such a serious way.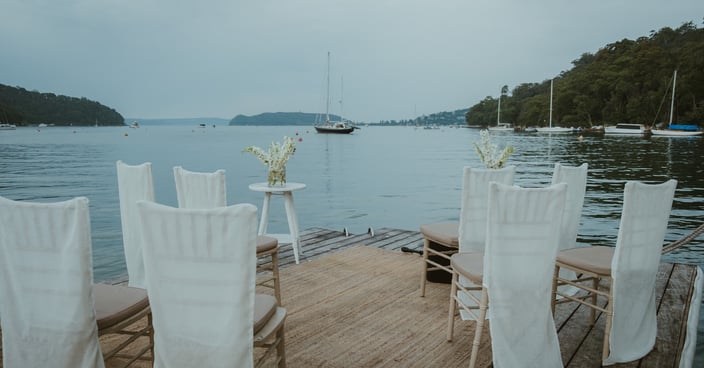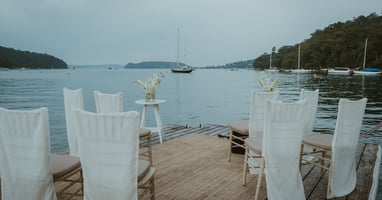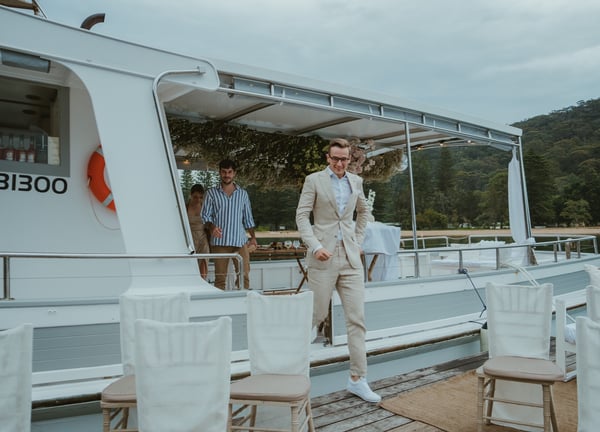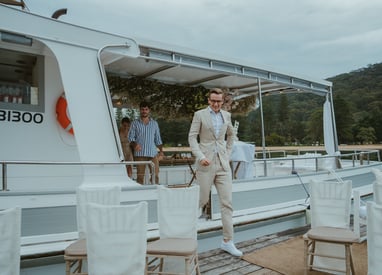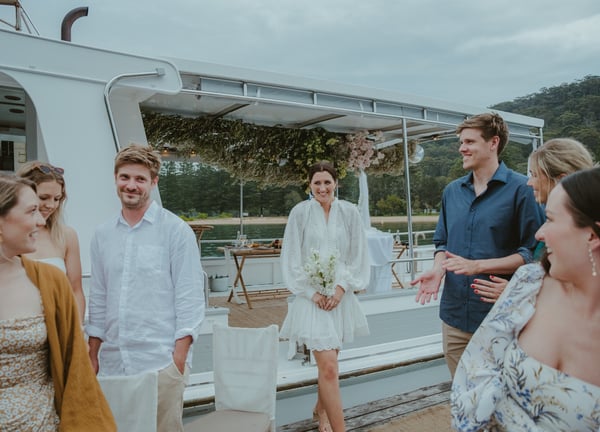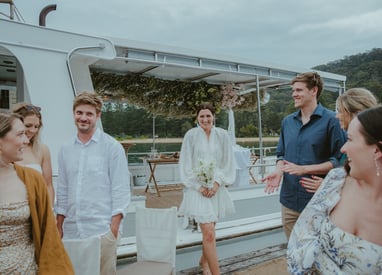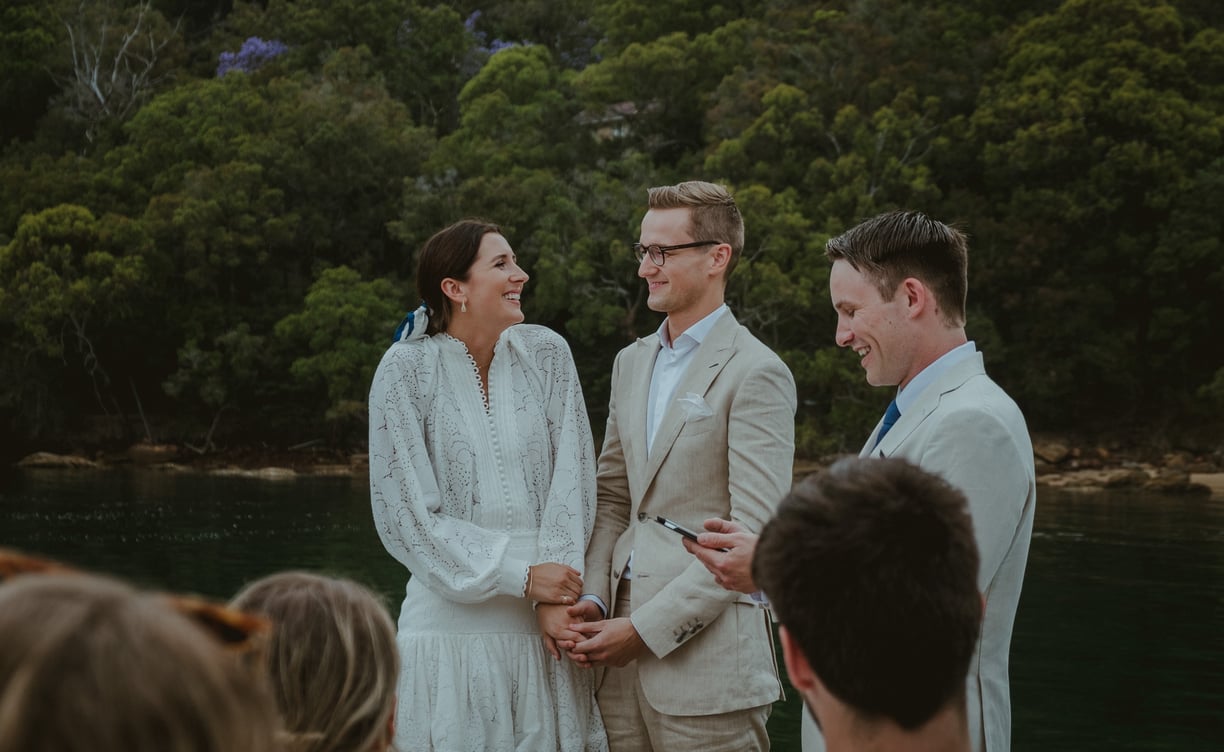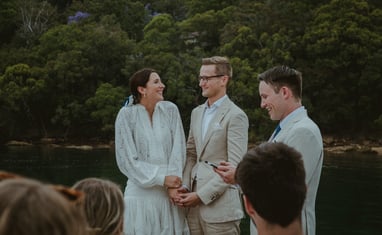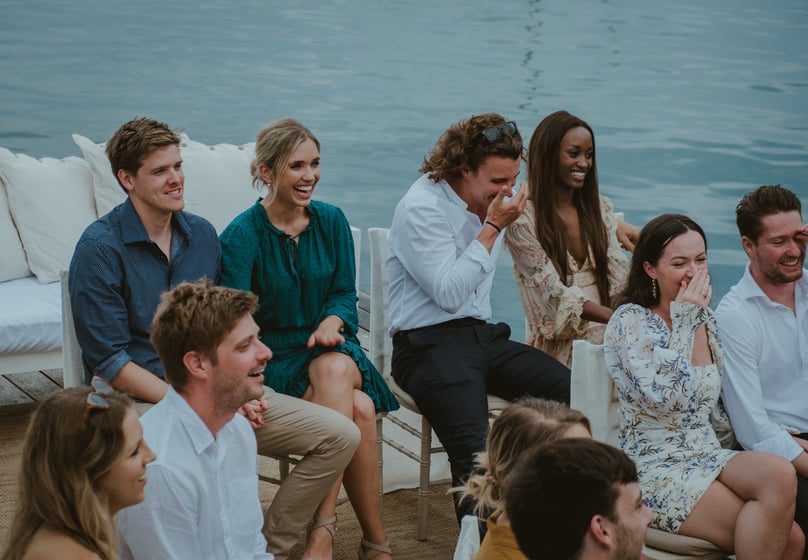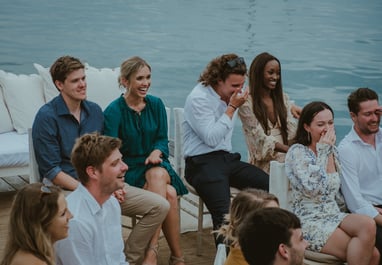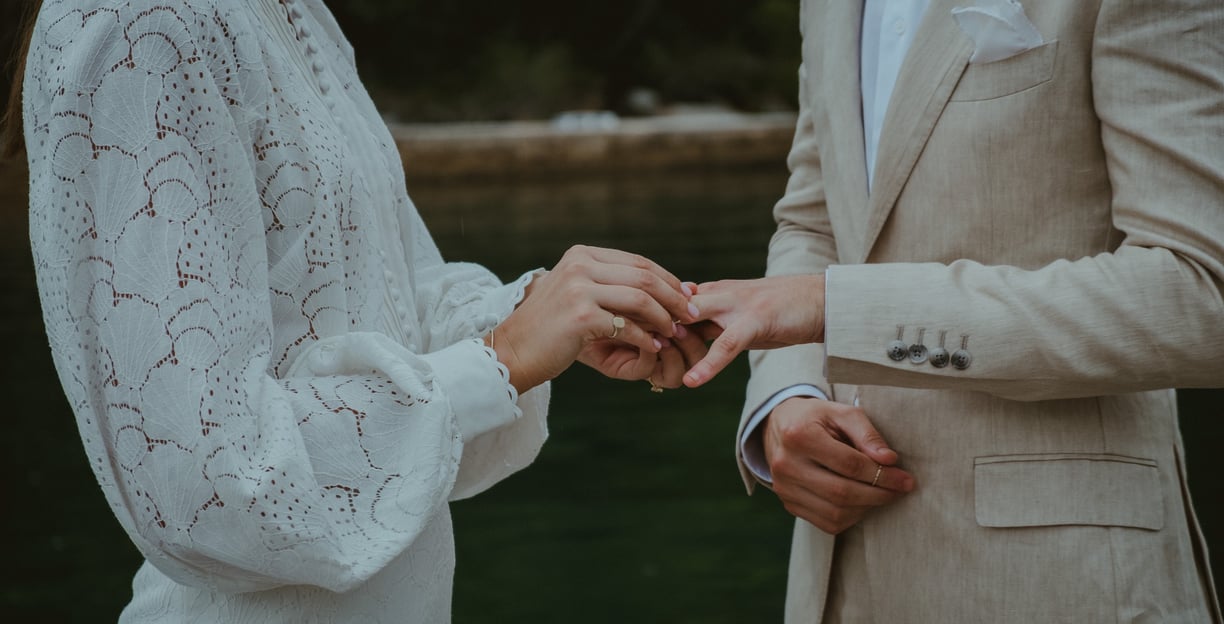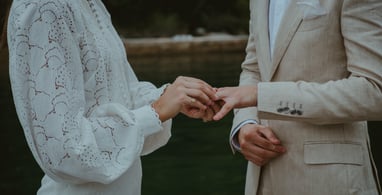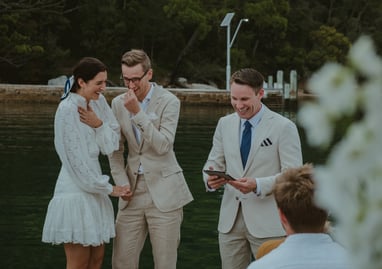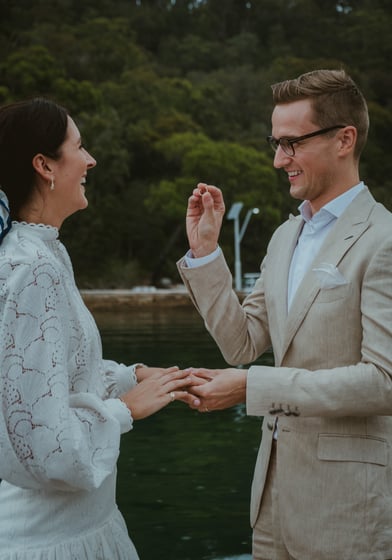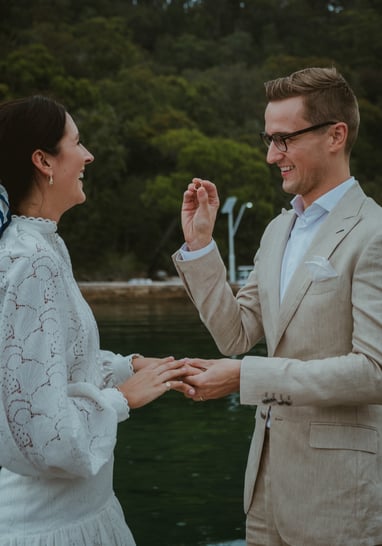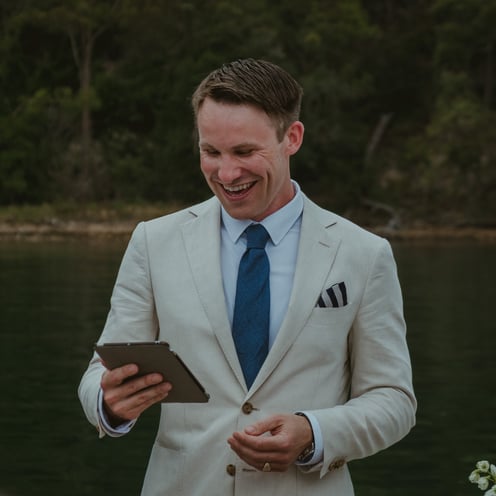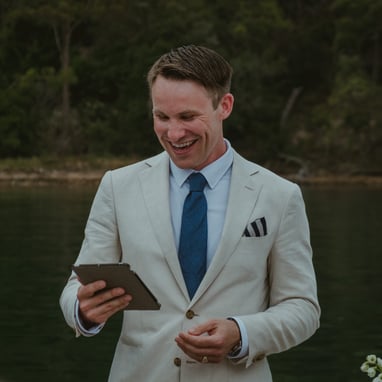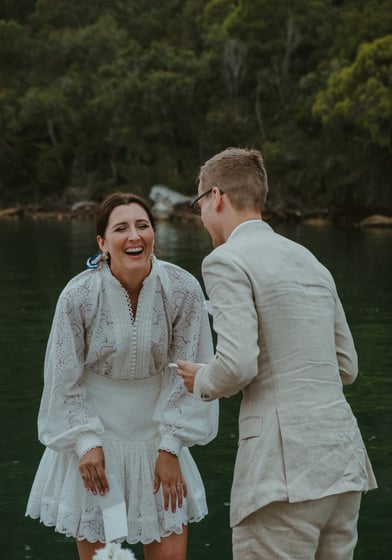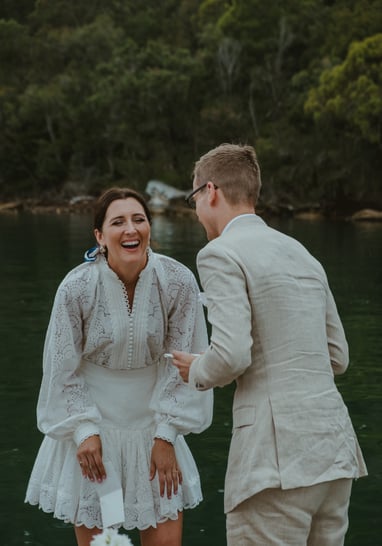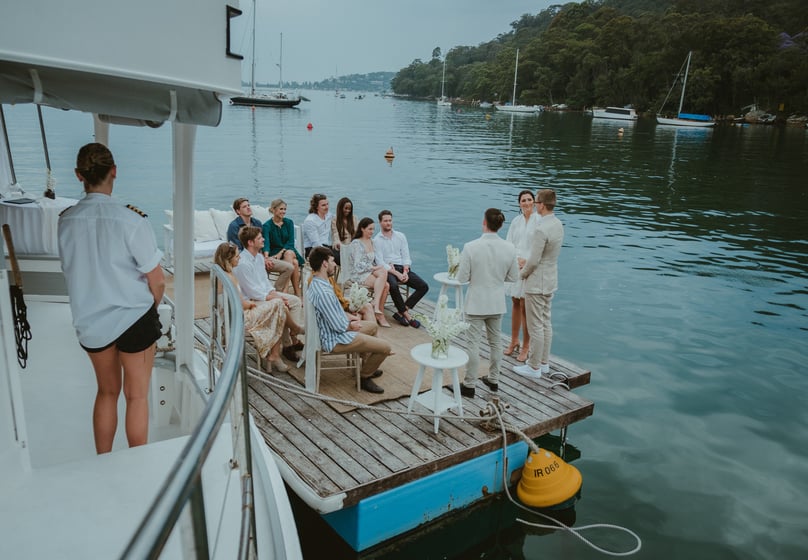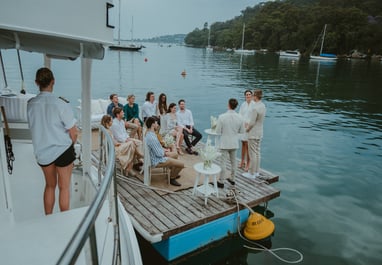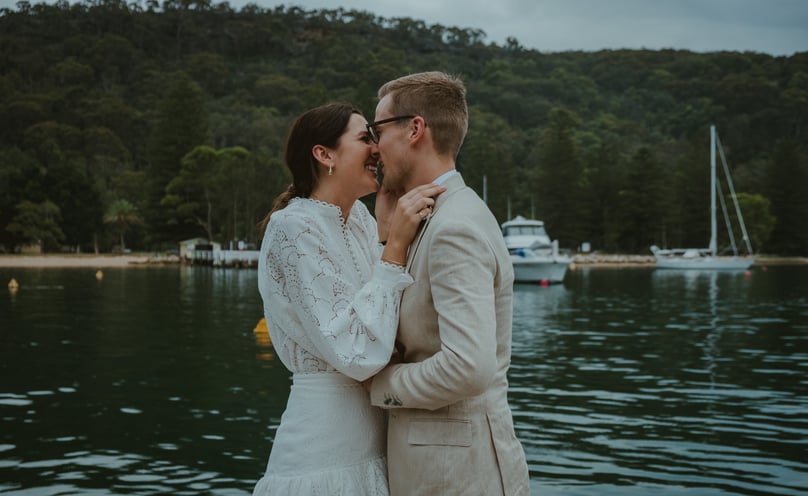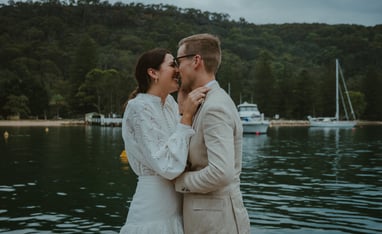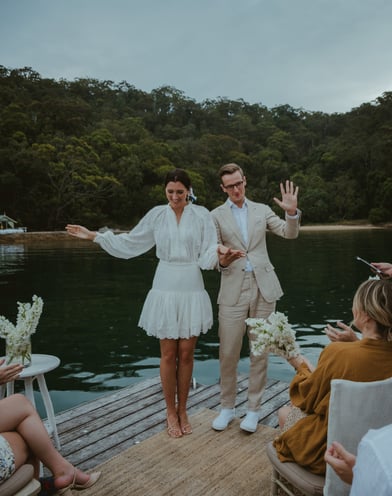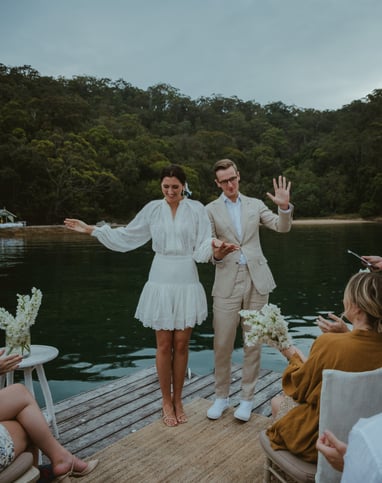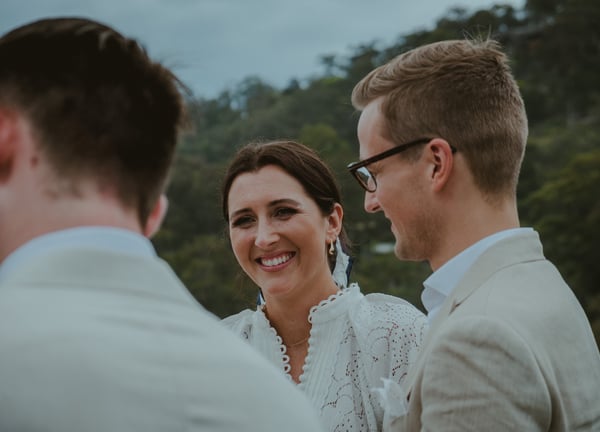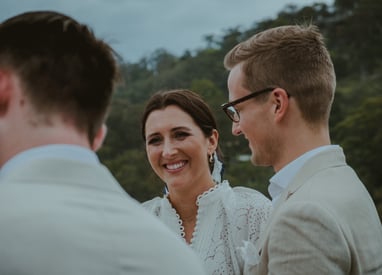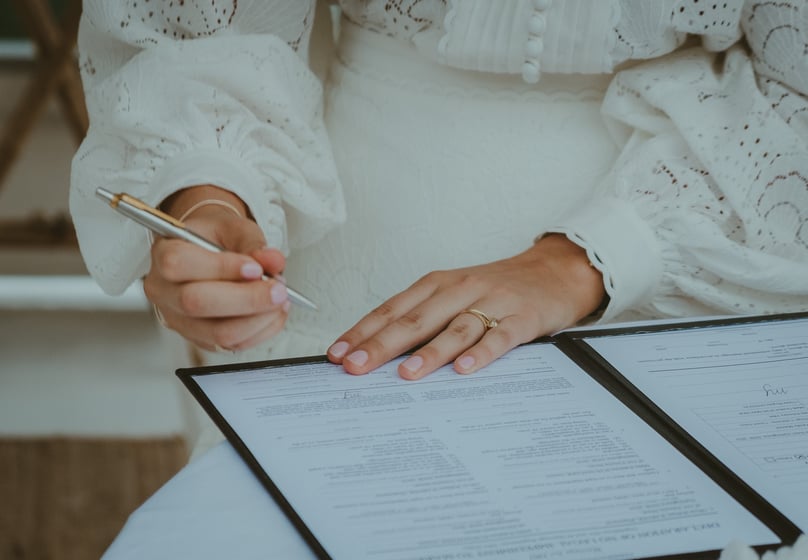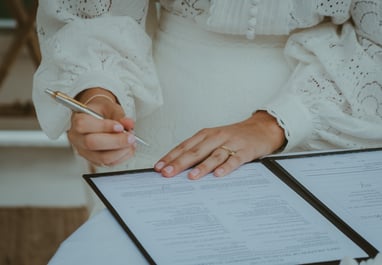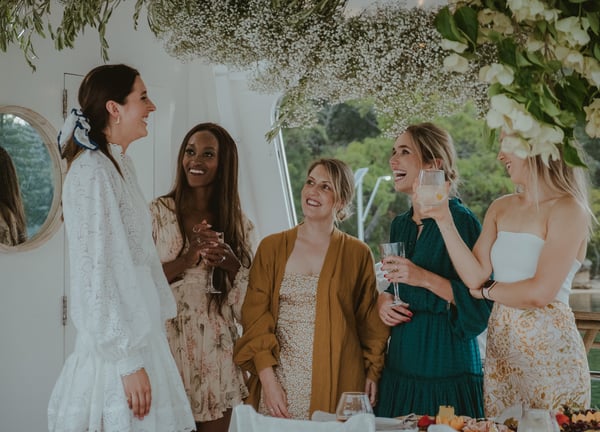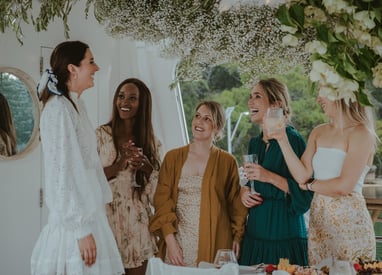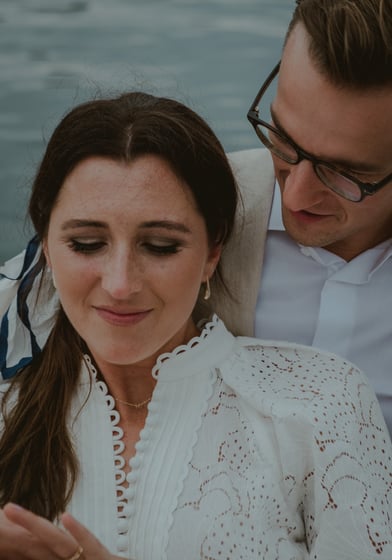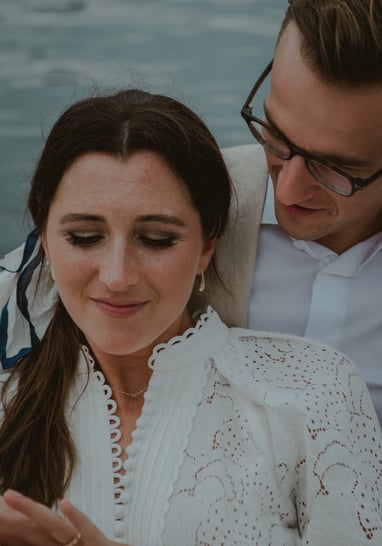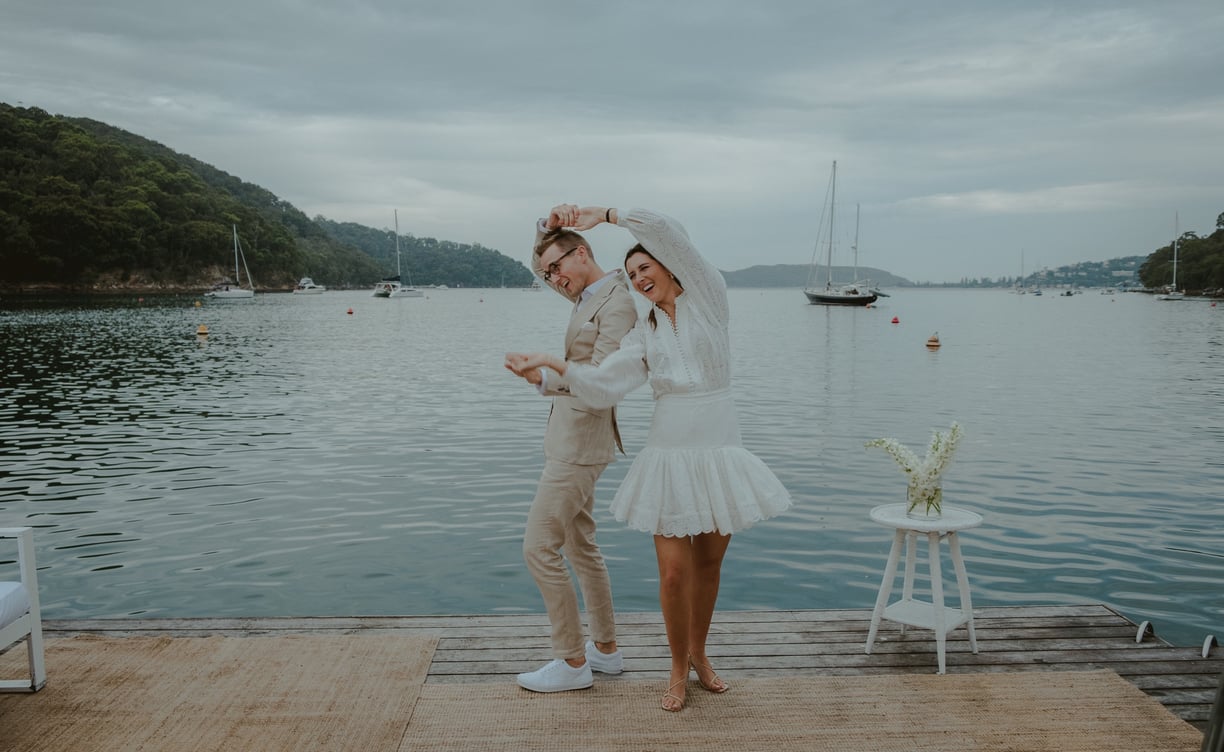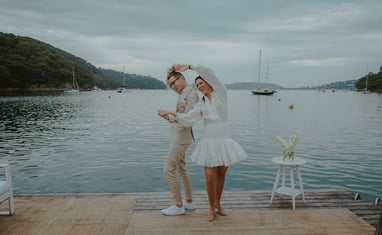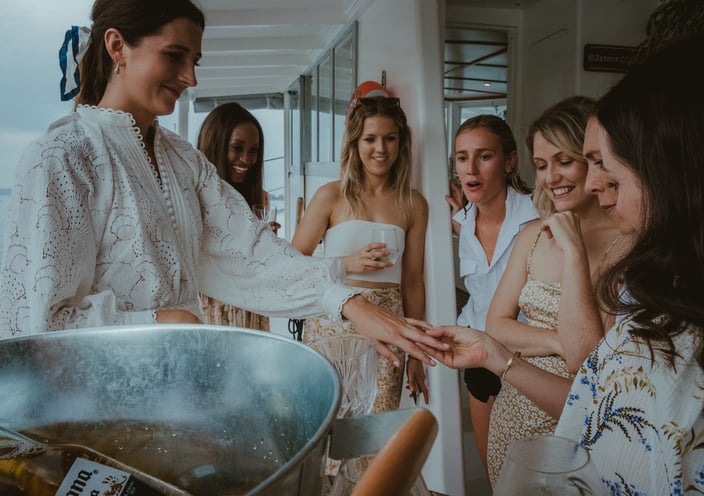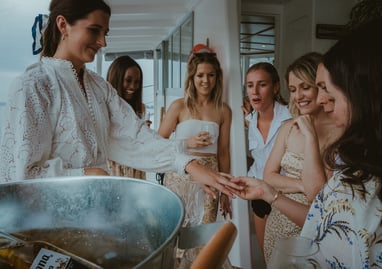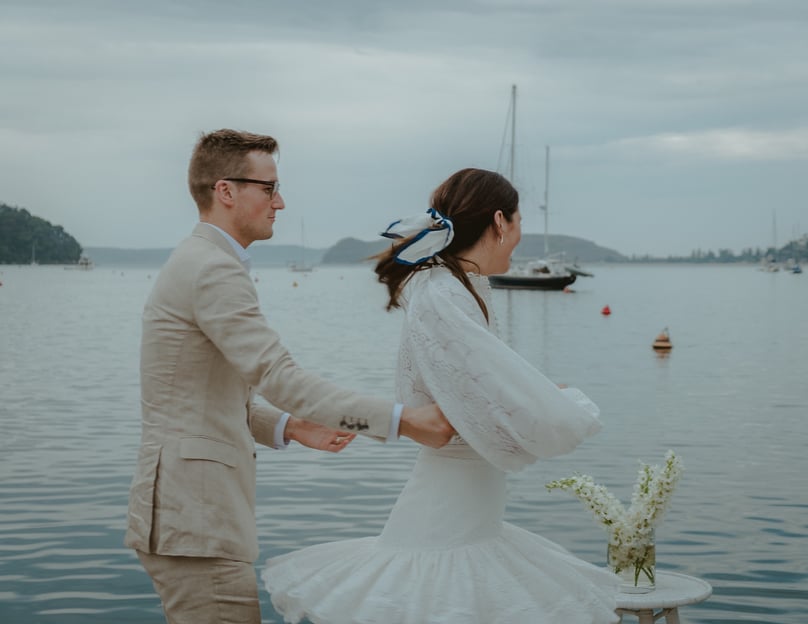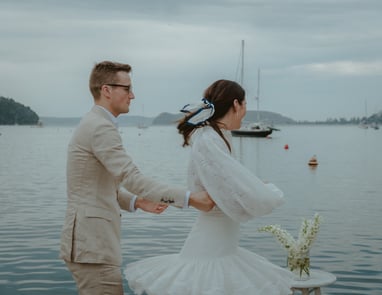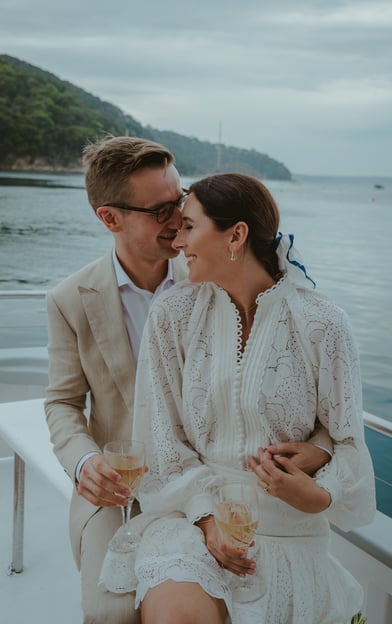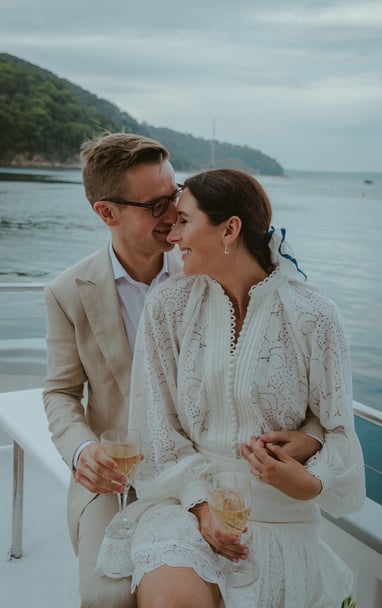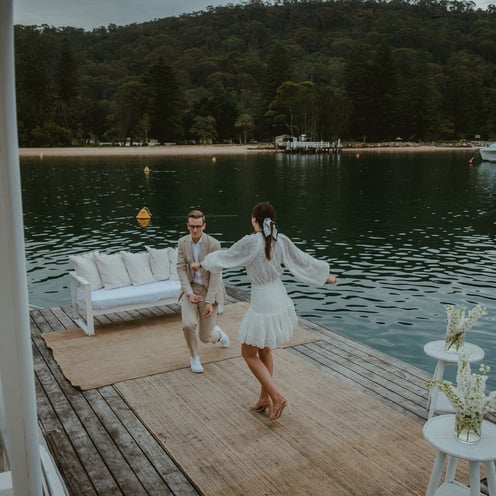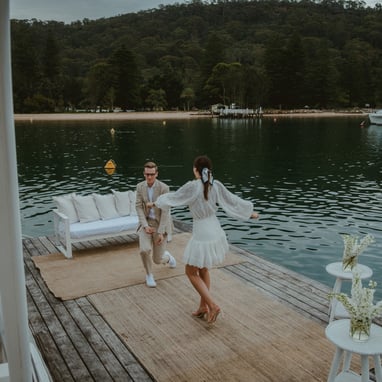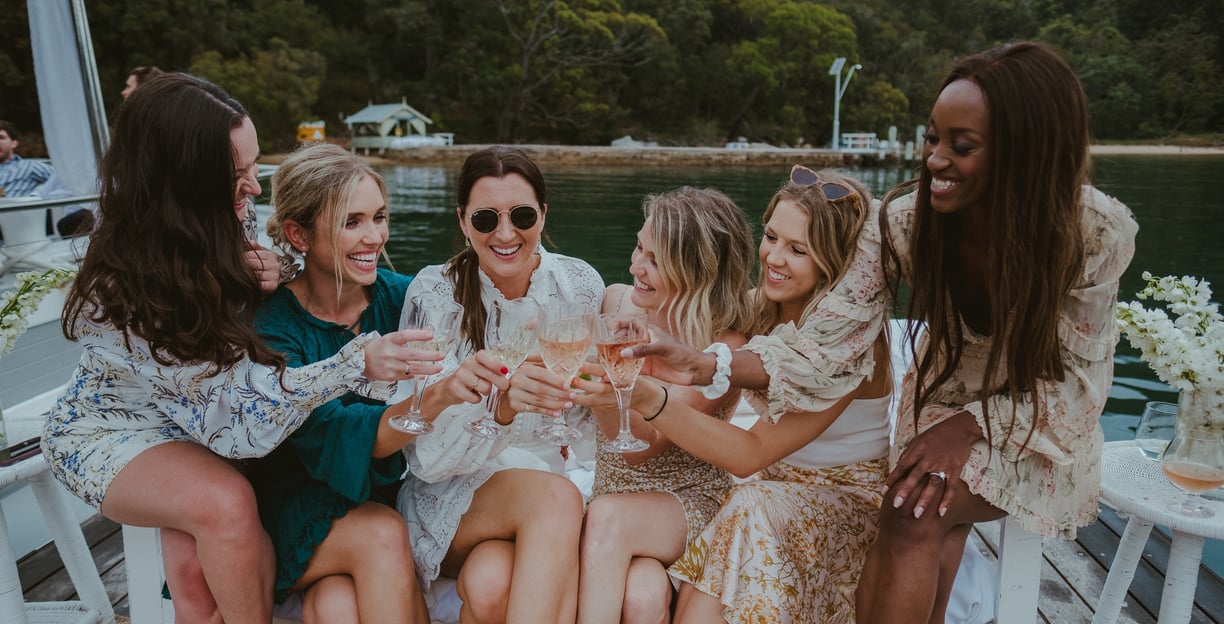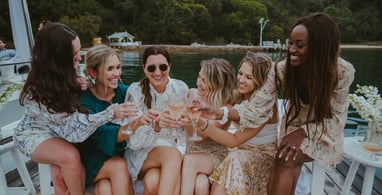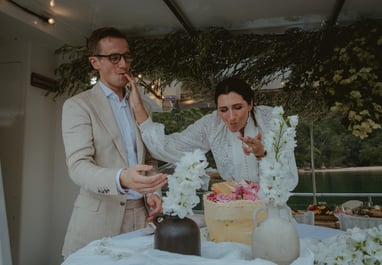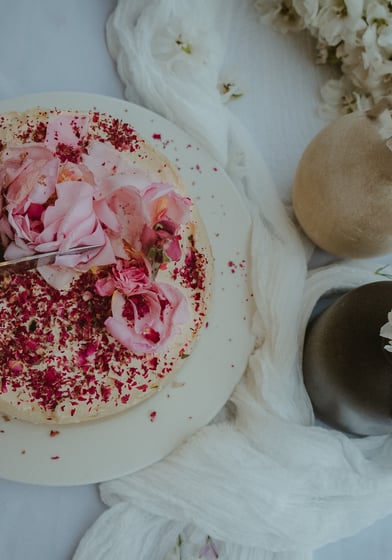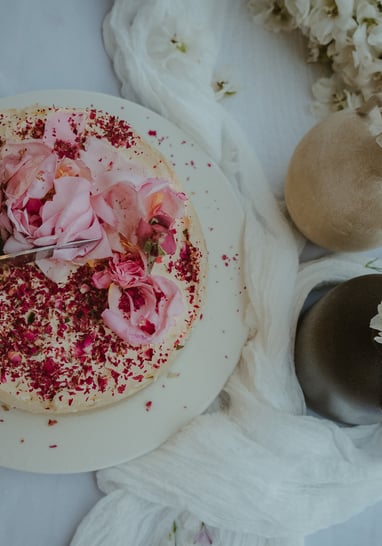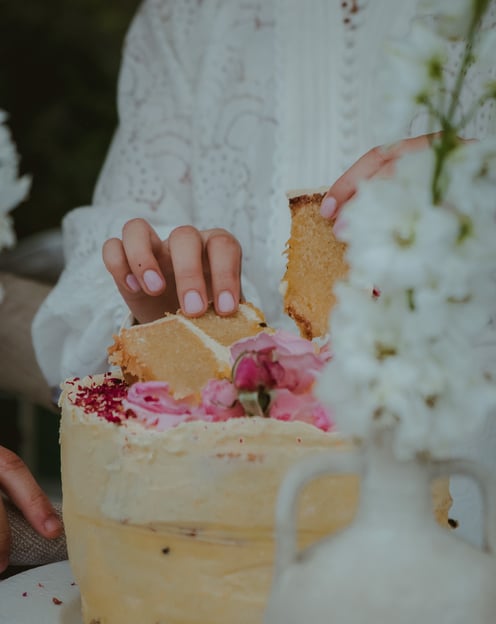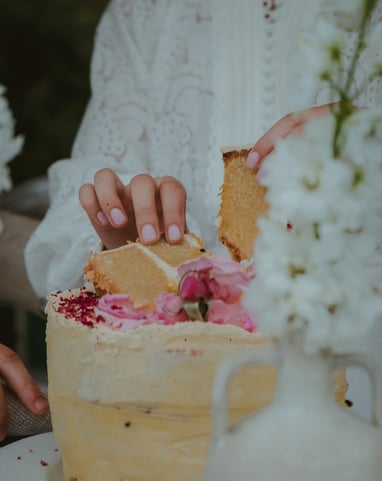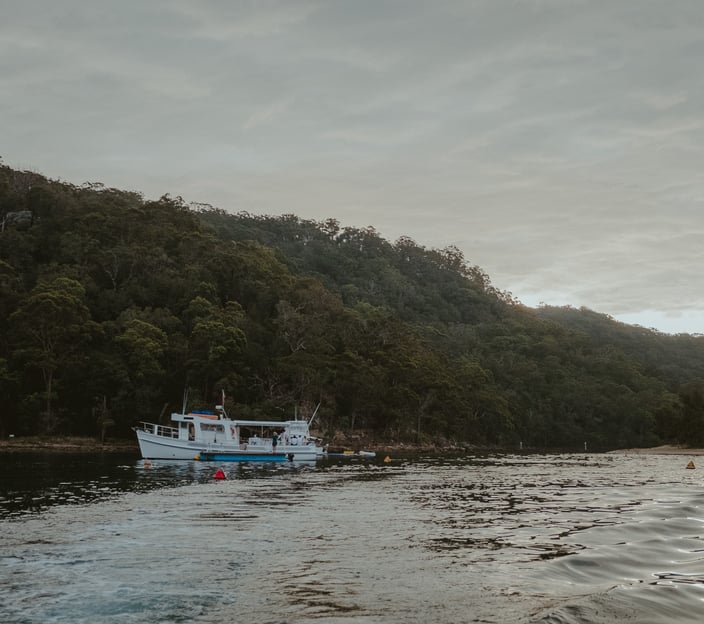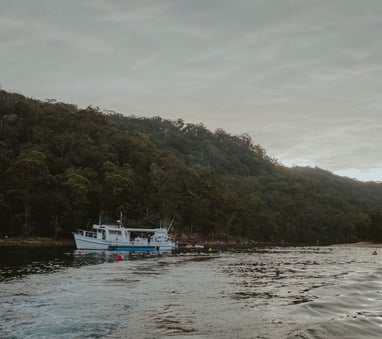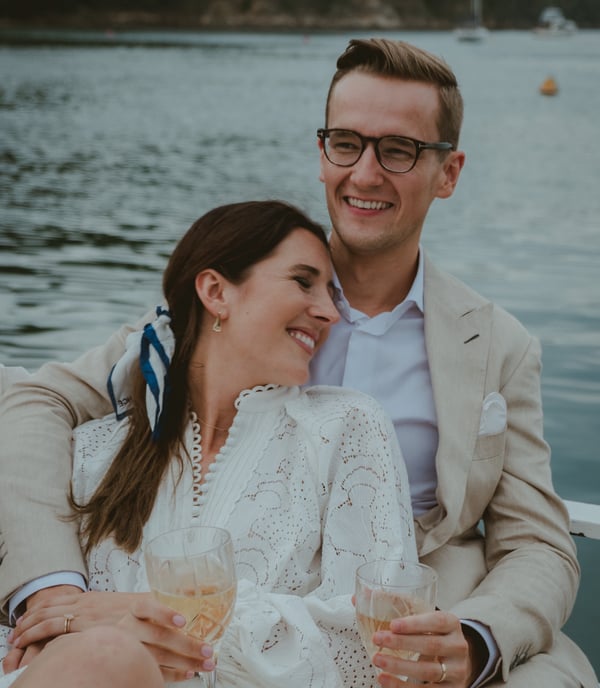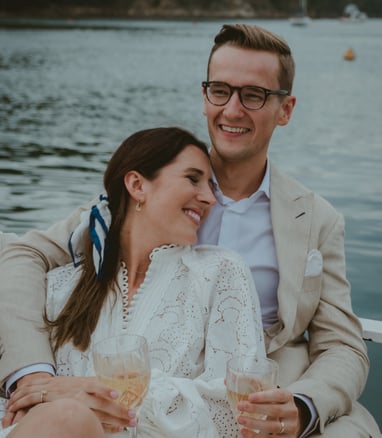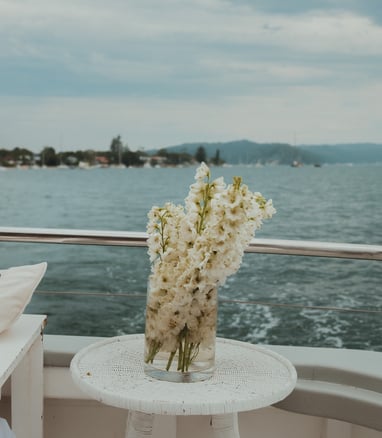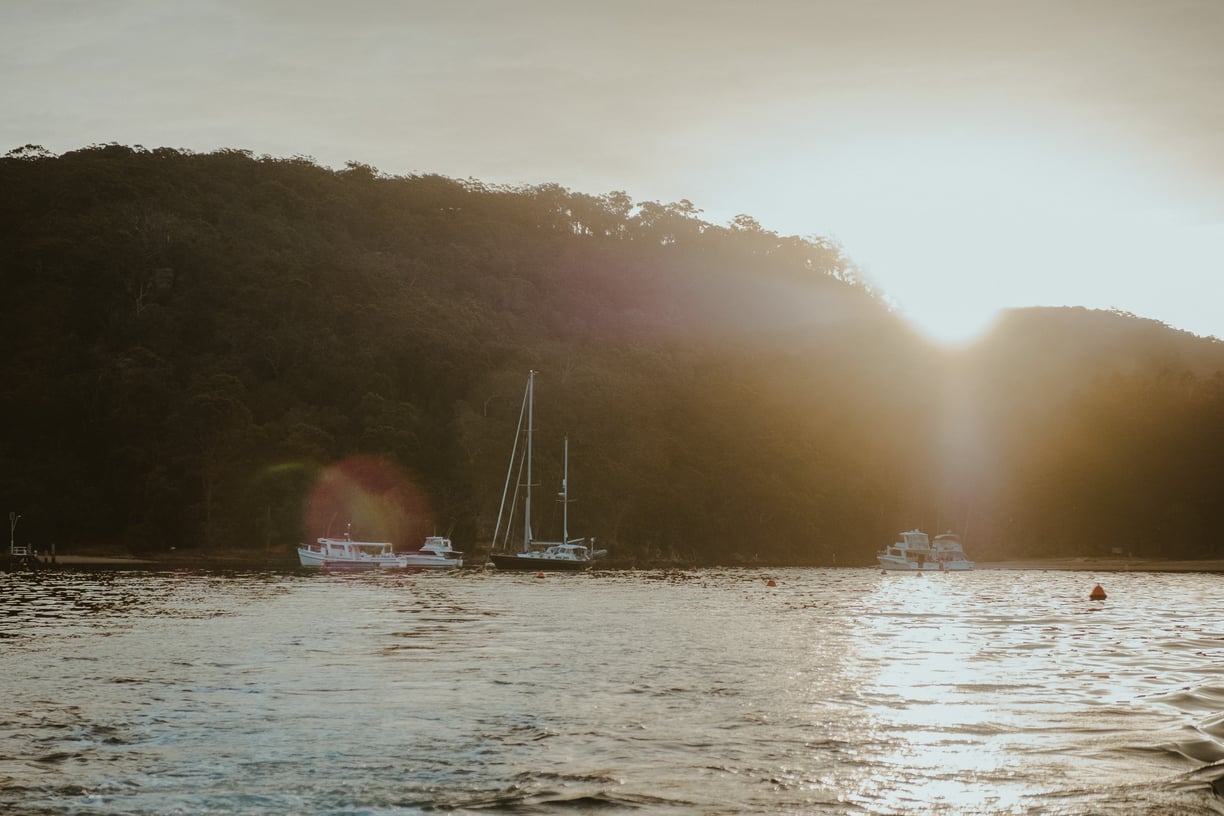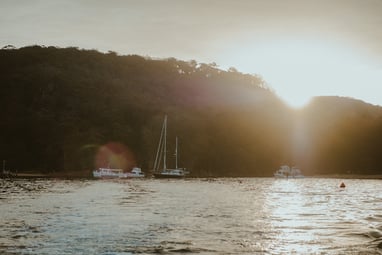 Tell me about your wedding plans. What are you looking forward to and what do you expect from your photographer? Let's get to know each other first and see if we're a match. I can't wait to hear from you!